Discover the Acea Group online 2019 Sustainability Report
Plan for 2019-2022 and the Operational Goals
The below section is a summary image of the Plan and a detailed breakdown of the operating level, with the 2019 actions and related KPIs.
The 2019-2022 Sustainability Plan, as already mentioned, acts on governance and operational levels, identifying 8 cross-cutting objectives aimed at incorporating sustainability into the governance of the company and 5 macro Group operational objectives.
The 5 macro objectives are broken down into 14 frameworks for action, 26 operational objectives as shown by the summary image, and 183 objectives for 2022 and related KPIs that allow the progressive achievement thereof to be monitored, below. It is envisaged that the Plan will be updated periodically, especially at an operational level, so that consistency with changes to the management and strategic industrial guidelines of the Group is ensured.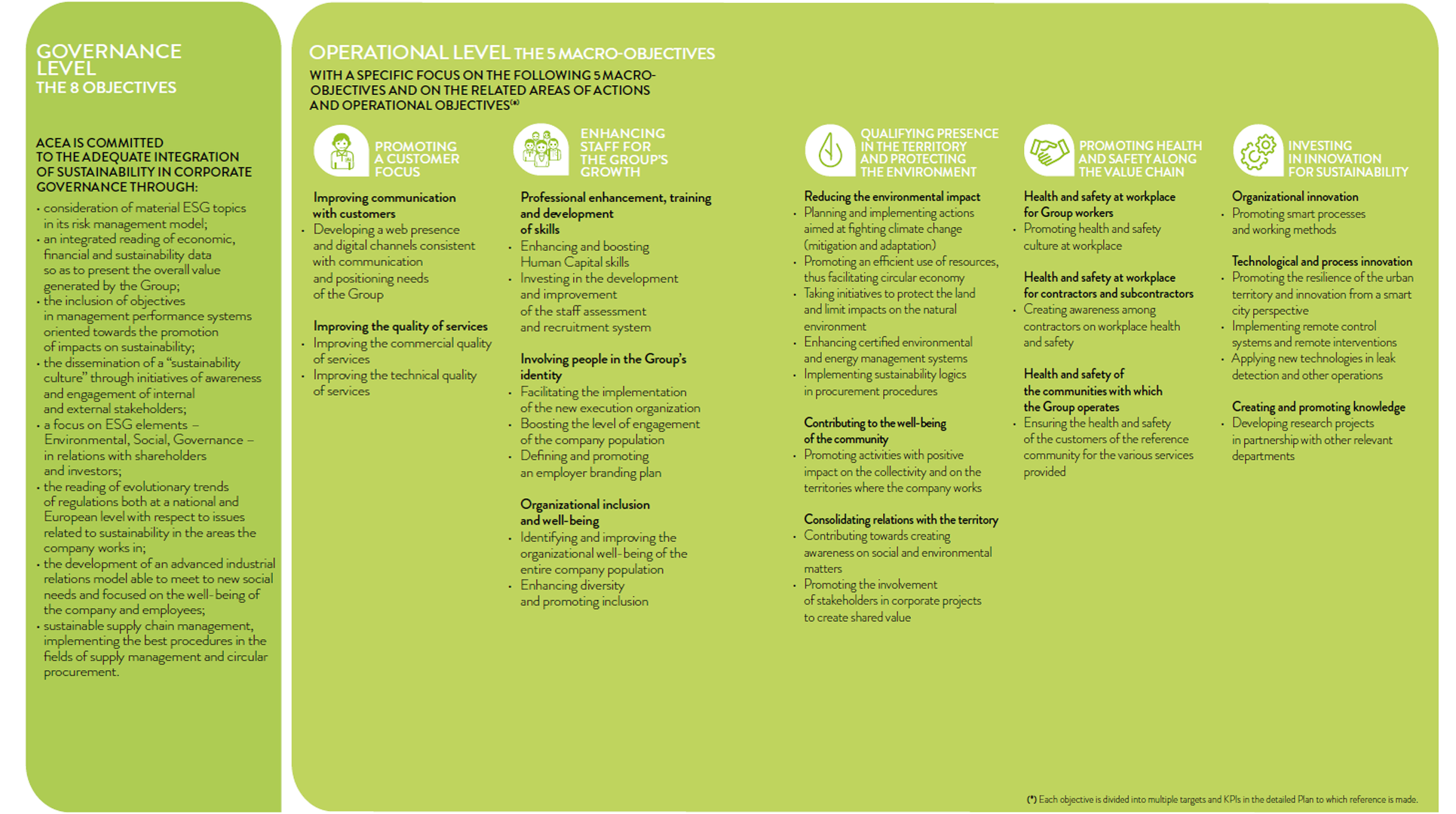 DETAILED OBJECTIVES OF THE 2019-2022 SUSTAINABILITY PLAN: KPI AND ACTIONS FOR 2019